Gretchen Skok-DiSanto
DIRECTOR, LAKELAND COMMUNITY COLLEGE
It has been my pleasure to work with Dale on a number of projects through my work at Lakeland's Entrepreneurship and Ohio Small Business Development Center. He has consistently provided results, value and extraordinary communication skills to our joint projects. It is a pleasure to have Dale on my team and any business would be lucky to have his expertise in its corner.
Tony Rubleski
AUTHOR, SPEAKER, MARKETER MIND CAPTURE GROUP
Dale is not only a great guy but a valuable promoter of entrepreneur training in a time of great economic change. He does his homework, and really understands how to bring valuable information to his audience. I've done lots of interviews over the years and as an interviewer Dale ranks near the top. I'd highly recommend his show and suggest if you get the opportunity to appear on his show that you take it. You won't regret it!
Dan Kennedy
AUTHOR, STRATEGIC ADVISOR, CONSULTANT, AND BUSINESS COACH, GKIC
It was a pleasure being on Dale's radio show. He does a great job providing resources, tools and information for small business entrepreneurs and provides an important service to the community.
Loral Langemeier
SUCCESS COACH AND AUTHOR OF THE NATIONAL BESTSELLER, THE MILLIONAIRE MAKER
Listen to Dale's Home Based Business Show where you can learn how to make more money with your business week after week after week.
Jeff Hexter
PRESIDENT, ALWAYS KEEP COMPUTING INC
I've met Dale at various business networking events and have had many one-to-one conversations with him about our respective businesses. He's helped me become a better presenter, networker, and his advice has made me a better marketer (online and in-person). He knows what he's good at, and in every conversation suggests innovative, efficient solutions to the challenges business owners have. I'm not saying everyone should work with him, just that he'll definitely help you be more successful if you do. I highly recommend him.
Ron Finklestein
BUSINESS GROWTH EXPERIENCE
I have known Dale for many years and had the privilege of working with him on several projects. Dale is a special individual for two simple reasons: 1. He is a continuous learner and 2. He applies what he learns. This is important to you because he will bring years of knowledge to help you achieve your goals. These insights come from many of the world's top business coaches and person development experts that Dale has interviewed over the years. Because Dale has learned from his mistakes, he can help you get ahead faster by avoiding those same mistakes. I do not write endorsement often. I do so when I think the person deserves it and Dale deserves it. I am proud to call Dale both a friend and mentor.
Syndey Biddle Barrows
ENTREPRENEUR.COM COLUMNIST
Dale Stefancic gives great interview! Unlike many talk show hosts, he researches and is knowledgeable about the people he interviews, and asks questions he knows will be not just be of interest to his audience, but useful to them as well. Whether you are a business owner looking for effective ideas and strategies or you are an expert who is seeking to share your insights and knowledge, Dale is the go-to guy.
Geoff and Niki Delgrosso
TITAN GYM OWNERS
Consulting with Dale was a huge help. We knew we wanted a newsletter for our members, but needed some advice and guidance. Dale provided the direction and resources to make it happen. Our newsletter now is a key marketing and communication piece for our members. We send out information, updates, specials and articles this way and it has been a HUGE success with our members and customers!! We highly recommend the services of Entrepreneurs On Call.
Linda Bomba
ENTREPRENEUR, HOME BASED BUSINESS OWNER, SOCIAL MEDIA GURU
I met Dale Stefancic a year ago and I have had the opportunity to not only work with him but get to know him as a friend. Ours was a chance meeting through a mutual colleague and a program we both are using to grow our businesses. I am new to being an entrepreneur and Dale has taught me so much about being in business and the ups and downs of entrepreneurship. His has many years of experience about things I honestly never gave much thought and I have been able to run things by him which has helped me immensely. He knows his stuff, always provides value and when he tells you he is going to do something he does it a rare quality so get with Dale!
Kirk Stonebrook
EXECUTIVE DIRECTOR, LAB
The Learning About Business organization wishes to thank you for participating in LAB Week 2016. By sharing your experience, passion, and expertise; Fridays focus on "Entrepreneurism" was all the better. Our students truly benefited from your words of wisdom, and you could tell they were engaged by their active participation and intricate inquisition.We appreciate that the entrepreneurial spirit is strong in you. We admire that, after a long successful career, you now dedicate yourself to helping other small business thrive and grow; and in turn enhance the quality of life for all involved. We hope you consider joining us again for LAB Week 2017, perhaps in an expanded role. You surely are an asset for any company looking to improve sales, social media strategies, or strategic planning goals.
Tim Lybarger
BOARD CHAIR, ENCORE NEO
Dale began participating with our group a couple of years ago and he made immediate contributions to our startup planning. He brings a terrific positive energy to the planning discussions and is never hesitant to ask the hard questions. While it can be easy to get bogged down in analysis paralysis, when Dale is involved things continue to move forward. He is a man of great experience, insight, passion, integrity, and action. I recommend Dale highly, but only to those who are ready to make things happen!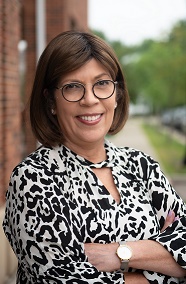 Donna Kastner
FOUNDER, RETIREPRENEUR
Dale Stefancic is an outstanding business coach, especially for start-ups and freelancers. With mastery across so many disciplines, Dale is knowledgeable, encouraging, yet radically candid in revealing blind spots, too. If you're thinking about starting a business, a conversation with Dale will accelerate and enhance your journey.